About Us
Thanks so much for stopping by our website!
Handmadebyswans is the home of funny greeting cards and personalised gifts.
Happily handmade since 2013.
A small business offering, greetings card, giftware and
homeware based in sunny Yorkshire.
We like to make products full of personality and help customers reflect their own sense of humour within a gift.
Whether you need a custom made wooden sign, a name adding to a mug, a cheeky greeting card or just a little something for that work colleague who is ditching you for a new job,we are sure you'll find what you're looking for here at Handmadebyswans.
You can pop us a message here... SAY HELLO.
For more information on our delivery and returns poilcy click here
★


★
I am Christy, the owner,maker, packer, paper pusher, cleaner, tea drinker and dog walker for Handmadebyswans.
Handmadebyswans was created in 2013. After 8 years in Office Admin I decided to take the leap in to self employment and set up my own business. It took off in a way I couldn't have imagined!
I now work from home in my workshop, drink perhaps a smidge too much tea and my trustee fluffy companion Zeus helps keep my feet warm during the winter and company when I'm working outside in the summer.
I love making people laugh with some of our unusual items and also fulfilling personalised orders for my lovely customers. It really is a beautiful fluttery feeling when someone comes to you with their idea and you can create it for them just how they imagined!
My Greeting cards came from my "hilarious" sense of humour and dismay at the lack of "non soppy" cards on the shelves! I personally love to send cards that give friends and family a cheery smile or a belly laugh! Although sentiment is sometimes required, I often feel a little humour goes a long way.
We reuse as much of the packaging we receive as we can and are sourcing new packaging to help make Handmadebyswans as eco friendly as possible.
I'm very lucky to be able to do something I love, everyday!
I hope you love my items too and thank you all for your continued support of Handmadebyswans.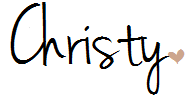 and Chief Footwarmer Zeus

Handmadebyswans©
THE HANDMADE BY SWANS TEAM★