About Us
Thanks so much for stopping by our website! Handmadebyswans is the home of funny greeting cards and personalised gifts. All happily handmade since 2013.
Handmadebyswans is a small business offering, greetings card, giftware and
homeware based in sunny yorkshire. We like to make products full of personality and help customers reflect their own sense of humour within a gift.
We also make personalised mugs, notebooks, egg cups, wooden signs, badges, keyrings, magnets, pocket mirrors and more, helping you to find the perfect gift for your loved one.
Whether you need a custom made wooden sign, a name adding to a mug, a cheeky greeting card or just a little something for that work colleague who is ditching you for a new job,we are sure you'll find what you're looking for here at handmadebyswans.
You can pop us a message here... SAY HELLO.
All Greeting card orders are shipped 1st class with FREE UK POSTAGE - Yippeee.
All parcels are sent 2nd class via royal mail or a trustee courier.
For more information on our delivery and returns poilcy click here

Handmadebyswans was created in 2013 ( May be unlucky for some but not for me) and the little business took off in a way i couldn't have imagined.
I had been painting and creating for many years In between my full time job as an Office Administrator. After 8 years of admin i'd had enough and I decided Handmadebyswans needed to come to life full time! So,I took the leap to become self employed (yikes!). I now work from home in my workshop, drink perhaps a smidge too much tea and my trustee fluffy companion Zeus helps keep my feet warm during the winter and keeps me company when I'm painting outside in the summer.
I originally started creating rustic wooden signs with sentimental or funny quotes, all of which could be personalised to suit the customer. I have now thrown a few other items in to the mix, such as, Cups, Greeting Cards, Notebooks, Tote Bags and a few other little bits and pieces that I love to make.
Because i love to shop i also launched a Homeware and Gift section of some lovely finds from carefully selected suppliers to add another element to my job.
I love making people laugh with some of our unusual items and also fulfilling personalised orders for my lovely customers. It really is a beautiful fluttery feeling when someone comes to you with their idea and you can create it for them just how they imagined!
My Greeting cards came from my "hilarious" sense of humour and dismay at the lack of "non soppy" cards on the shelves! I personally love to send cards that give friends and family a cheery smile or a belly laugh! Although sentiment is sometimes required, i often feel a little humour goes a long way! After testing a handful of my designs at local craft events and recieving a brillaint response i decided to launch "naughty" cards for those who didn't want a regular greeting card. Some are a little more tongue in cheek than others but i never wish to offend anyone!
I'm very lucky to be able to do something I love, everyday!
I hope you love my items too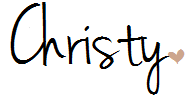 and Chief Footwarmer Zeus

Handmadebyswans©
THE HANDMADE BY SWANS TEAM