Say Hello
Got a question about your order or any of our products?
Or have you got a bricks and mortar shop and fancy stocking our products?
You can bob us an email or use the handy contact form below.
★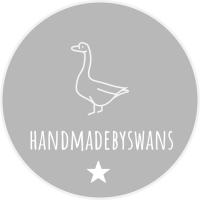 handmadebyswans
2 WOLD VIEW
MILLINGTON
YORK
EAST YORKSHIRE
YO42 1TY
United Kingdom
For general enquiries please use the email form below. All fields are required. Please click the "Send Message" button once, when done.